The Future of Lying
At TED – Who hasn't sent a text message saying "I'm on my way" when it wasn't true or fudged the truth a touch in their online dating profile? But Jeff Hancock doesn't believe that the anonymity of the internet encourages dishonesty. In fact, he says the searchability and permanence of information online may even keep us honest.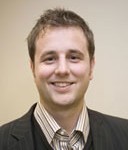 Jeff Hancock is fascinated by the words we choose when sending text messages, composing emails and writing online profiles. An Associate Professor of Cognitive Science and Communications at Cornell University, his research has focused on how people use deception and irony when communicating through cell phones and online platforms. His idea: that while the impersonality of online interaction can encourage mild fibbing, the fact that it leaves a permanent record of verifiable facts actually keeps us on the straight and narrow.
Hancock has also studied how we form impressions of others online, how we manage others' impressions of ourselves, and how individual personalities interact with online groups.