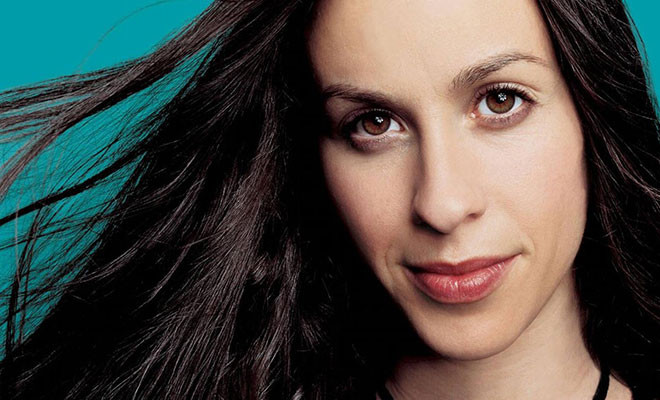 Alanis Morissette – Authentic Power
|
Internationally acclaimed singer-songwriter and multiple time Grammy winner, Alanis Morissette, speaks intimately to the trials and vicissitudes that come with being a woman on the front lines of power and influence. At twenty-one years of age, Alanis' album Jagged Little Pill skyrocketed her to unexpected worldwide recognition and fame, selling more than 30 million copies and becoming the best selling debut album of any female artist in music history. At this very young age, Alanis found herself thrust on an international stage, an icon of rock and roll whose voice was changing the face of the entire music industry. Through the swirl, Alanis made a fierce decision to stay true to her own voice amidst enormous pressure from both fans and industry insiders who all wanted to stake their claim in shaping her emerging career.
Join us for an intimate conversation with singer-songwriter, record producer, and pop culture icon, Alanis Morissette, as she speaks about the joys and hardships she faced then, and continues facing now, in embracing her own power and stepping up and stepping out inside of a profound commitment to artistic integrity, authenticity and truth in how she navigates her career, her life and her message to the world.
Listen to the discussion

About The Women on the Edge of Evolution Series
The Women on the Edge of Evolution Series asks 21 of the world's leading female spiritual luminaries, thinkers, artists and agents of change for an unprecedented conversation. Never before has such a global group of women been holding so much potential, or so much power, to shape our collective future….
This teleseries is facilitated by Katherine Woodward Thomas, national bestselling author of Calling in "The One", a licensed psychotherapist and the co-creator and co-leader of the Feminine Power transformative courses for women. And Claire Zammit holds a Masters degree in Social Ecology. Claire is the co-author of the forthcoming book, Feminine Power: Awakening to the Creative Force of Life and co-creator.
If you would like to access and listen to the teleseminar's audio library please click here.
Find out more about Katherine Woodward Thomas and Claire Zammit Click Here