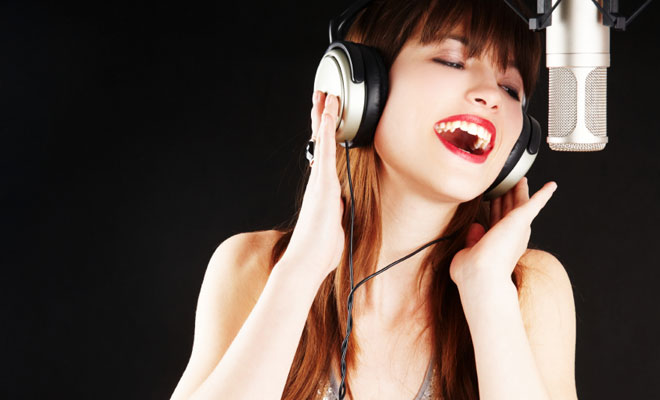 The Power of the Human Voice
|
I invite you to a 5-minute experiment. Please click on the video link below and have a listen. You may have watched or heard about the video and the voice of the unassuming car-phone salesman, Paul Potts, who captured tHeArts™ of both Britain and America when he sang on the British version of American Idol. Some cried, some laughed, but as Paul's voice spiraled upward, reaching its full crescendo, peak, and pure, effortless power, it lifted my hands into the air; it lifted the tears to my eyes; it lifted my body out of its seat.
And what's more, it seemed to have the same effect on every "body"– elevating and lifting every hand, every tear, every body, and every voice in the space.
I watched the video again today, and I wanted to share it with you. It inspires and lifts me, pulling me to a higher place inside my HeArt.
Paul Potts' music is his authentic expression, genuine and from tHeArt. If you have not heard it or even if you have, I invite you to give it a listen. If you are so inclined, share with me your your experience. Here is the link to the video below.
Recently, I had a conversation with Don Campbell, best-selling author of The Mozart Effect, about the power of sound and the human voice as well as the Power of Conscious Listening. As a Love and Heart Transformational Life Coach, I do listen consciously, but over the past few weeks, I have practiced tHeArt of Conscious Listening even more.
This week, I have spent time consciously noticing the presidential hopefuls' voices and the impact those voices have on my HeArt, my soul, and my body. I have no political agenda, and this writing is not about politics. I wanted to explore: What do their voices reveal about who they are? Where does their power lie? I listened–consciously listened–for tHeArt, not the message.
I am curious.
Have you ever thought consciously about the power of the human voice? What attracts you? What turns you off? What inspires you? And when you remember your HeArt Voice, what happens to everything around you? What happens when you speak from the source of your power with your children or your intimate partner? What about speaking with your boss to ask for an increase in salary? What one event in your life punctuated your HeArt's truest expression? Or what was the defining moment that gave you the courage to express fully who you are?
Have you listened to Barack Obama? Have you listened to Hilary Clinton? Have you listened to John McCain? If voice were the only criterion upon which you chose the US President, for whom would you vote?
If you think about Martin Luther King and John F. Kennedy what do you notice? They used the power of their voices to connect, to inspire confidence, to build trust, and to influence decisions.
Barack Obama too is using the power of his voice to inspire and to win primaries across the United States. Last week, Hilary Clinton criticized him for making his campaign about "words". I wonder, though, if it is more than the words.
What is the true power of authentic speaking?
While you need not be a Martin Luther King, John F. Kennedy, or Barack Obama–or a Dreaming-Bear Kanaan–can you see the power of improving the quality of your voice to build trust, build relationships, and increase your confidence as well as others' confidence in you? Every nuance, inflection, and breath establishes rapport and builds connections and relationships.
I am also curious about these things:
What messages go round and round in your mind, playing over and over like a looping tape? What stories do you tell yourself? Where is your voice holding you back? What would be an empowering story, giving you permission to allow your HeArt Voice to shine?
For me, some of the stories were "Children are to be seen and not heard", "Women are "help mates", "Women are to be silent in the church," "Wives submit yourselves to your husbands", "Women are Jezebels".
I rarely spoke even at home, but I never, ever spoke outside my home unless forced to speak by the threat of an "F" or other conditioning silliness. But at home, nothing – absolutely nothing – stopped me if my HeArt had something to say. My mother called it "Sass" and told me thousands of times, "You will have the last word or bust". I don't know about that, but with her, I probably was sassy and bold. I trusted her. My first grade teacher paddled me because I did not tell her I had no pencil to do my achievement test. That always befuddled me. Still does.
But, when no one was listening, I let my voice come out to play–out of its perpetual game of hide-and-seek–and I sang. In my little-girl innocence and wonder, I sang for no reason other than I loved it and my HeArt wanted to express utter joy and happiness. I loved the feel of the vibration in my throat. I loved how I could manipulate every muscle, making my voice warble, sparkle, shine, and go higher and higher…
Until one day, I was singing Que Sera, Sera to the wind and the chickens in our backyard, when my older sister said she hated to hear me sing. She was six years old, but to me she was brilliant and wise, so that was old enough. That determined it. My voice must be terribly ugly and my ears terribly wrong.
Funny how our 5-year-old brains and their stories color our lives. Our brains develop, but we hold all those stories and their 5-year-old interpretations throughout our lives.
At any rate, re-claiming the power of my voice has been a life-long quest, and providing a platform for people everywhere to reclaim the power of tHeArt's truest voice is part of my vision, mission, and purpose. I am passionate about creating a forum for reclaiming our HeArt's Voices.
Starting this week, I am beginning a series on creating businesses we love, making more money while working less, making money while we sleep, creating the possibility of a 6-figure (or more) income in less than a year, and creating Business as Breath with Spirit, HeArt, and Ease (SHE) a nd Elegant Holistic Soulutions ™ (EHS) — no more struggle to survive…
INSTEAD, THRIVE…