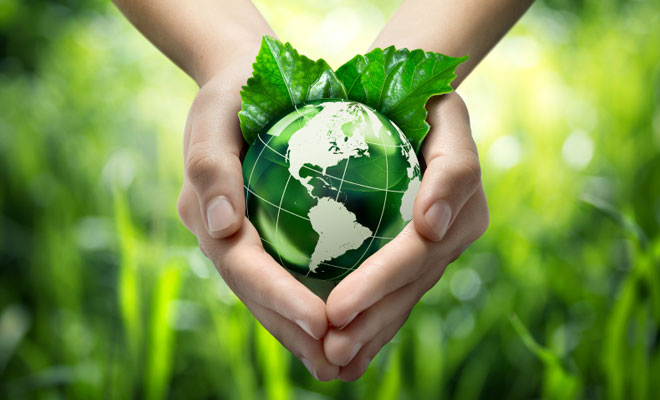 Dynamic Business
|
What incredible changes we're seeing all around us this year! It seems that nothing will stay the same … and that's a great thing. The old ways are dissipating by the day and depending on how you choose to look at it, this could be an opportunity or a tragedy!
As a transformative agent for change, I think what's happening is incredible! It's opening the doors to a brand new look at integrity, vision, collaboration, globality, networking, sharing, leaderful organisations, innovation, diversity, eco orientation and the empowerment of people.
So how does a company move from being a traditional organisation to being a transformative agent for change in the world? How can you create a culture of people in your business who are leaderful and able to work together in innovative ways? How can you move from no or little vision to being a visionary organisation contributing to the world at large?
It's easier than you might think actually. It's not about investing huge funds or setting up more rules and regulations in the company's handbook. All of this can occur simply, easily and at very little or no cost by putting a passionate focus on people and potential.
Step 1 – Engage your people
People are the energisers of a business, so you want to treat them with respect and engagement. Invite them to be a part of making your business thrive. Include them in designing the way forward. Ask them for their ideas and really look at what they suggest. Honour their contributions and invite their passions to show up at work. People who love coming to work every day create vibrant, vital and profitable companies.
Step 2 – Create an empowering vision
Doubling your profits this year isn't a vision. That's a goal, the end result that you want to achieve. While profit is a motivator, it's not a passion stirrer. Really look at why you do what you do. What are you seeking to contribute to the world? Every business starts with a wish to contribute in some way…and far too often the original vision is long forgotten in the drive for profit. Today people are moving their purchasing power to companies that have integrity and make a difference.
Step 3 – Be willing to be different and try out something new
Innovative cultures come from someone at the top encouraging people to try out new things, to come up with new ideas and to always have their eyes peeled for new opportunities and additional potential. If things aren't working so well in the current climate, then look at what new ideas you can add into the mix to enhance your business. Do you need to diversify? Are there new products or services you can add that take minimal effort? Are you making the optimum use of the internet, social networking, websites, etc? Have you distinguished yourself as different in some way and if not, what could you do about that?
Step 4 – Stop doing things the way they've always been done
Step beyond the traditional approach to business and declare yourself a transformative agent for change. Don't just embrace change… create it. Be ahead of the curve. It used to be that early innovators had a bit more risk involved in bringing new things to fruition. But today, I believe that's all changed. Innovators are exciting and people are called to the energy that gets created in companies that are highly creative and engaging in empowering new things.
These are just a few of the simple steps that can have your business thrive in 2009! We've entered a whole new era and everything is possible now. Don't just ride out the times with a desperate hope that your business will survive. Battening down the hatches and being tight with expenses can de-energise a business in the long run. Instead energise and live your vision. Be true to the people who partner with you to make that business successful. Create great relationships with your customers…word of mouth is everything these days! Enjoy what you do … and be willing to make a difference in all that you do. This simple orientation alone will bring you great outcomes and abundance in everything you do.
Dynamic Biz Conference, May 17th – 19th – Buckland Hall, Wales, UK
Dynamic Biz Conference, May 17th-19th at Buckland Hall in Wales, UK The Dynamic Biz Conference is hosted by a collaboration of visionaries who share a passion for a new way of doing business. We'll be exploring and evolving dynamic business, visionary leadership, social creation, transformative working, energising abundance, business & consciousness and more!
Click here to find out more or" Download PDF info sheet