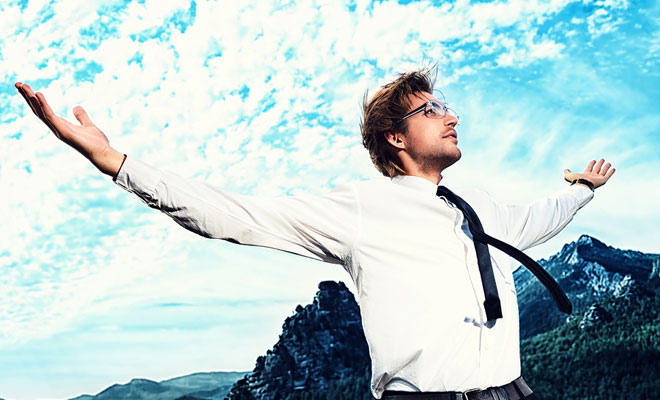 Lessons Learned
|
Are there certain leaders that you find inspirational? Steve Jobs inspires me because he faced tremendous adversity in his life, but he never gave up. Jobs influenced the transformation of many industries including computing, telecommunications, entertainment, retail and digital publishing.
Steve Jobs was one of the pioneers of the personal computing revolution and is considered one of the prolific visionaries of all time. On top of building and resurrecting Apple when it was about to go bankrupt, Jobs also co-founded one of the greatest animation studios existing today, known as Pixar. Jobs was ousted from Apple in 1985, but he went on to start another computer company called NeXT Inc. immediately after that. Over a decade later, Apple bought out NeXT Inc. and Steve Jobs was named CEO again in 1997.
Under Jobs' leadership, Apple became the most valuable publicly traded company in 2011. But Jobs resigned as the CEO of Apple due to health reasons in August 2011. He passed away nearly two months after that.
Yesterday, Apple CEO Tim Cook sent out a memo to staff members saying "I hope everyone will reflect on what meant to all of us and to the world. Steve was an amazing human being and left the world a better place. I think of him often and find enormous strength in memories of his friendship, vision and leadership. He left behind a company that only he could have built and his spirit will forever be the foundation of Apple. We will continue to honor his memory by dedicating ourselves to the work he loved so much. There is no higher tribute to his memory. I know that he would be proud of all of you."
Throughout Jobs' career, he participated in many interviews and gave a powerful commencement speech at Stanford University in 2005. As I pored through many of Steve Jobs' quotes, I found four of them especially insightful:
Don't Dwell On Mistakes
"Sometimes when you innovate, you make mistakes. It is best to admit them quickly, and get on with improving your other innovations," said Jobs in a quote within the book called "The Journey Is The Reward" by Jeffrey Young. Throughout everyone's career, mistakes will be made. Do not dwell on the mistakes. Move on from your mistakes!
If you are a chef and your newest recipe burned in the oven, try preparing the recipe in a different way. If you are a mobile developer and your app does not get any downloads, then scrap it and try something new. If you are a stock trader and made some bad investment decisions, then find stocks that are not as volatile and find better ways to diversify your portfolio.
As a writer, I have created some articles early in my career that have gotten only a couple of hundred hits (if I was lucky). Recently I have written some articles that have received over a million hits recently. I was only able to improve my writing by learning from my mistakes, getting feedback from my colleagues and learning from my competition.
Steve Jobs made many mistakes in his career while working at Apple too. He oversaw several product failures like the Apple Lisa, the Macintosh TV and the Apple III. He also made many bad managerial decisions. This did not stop him from building the most valuable company in the world.
Love What You Do
This past summer, Gallup released the results of a poll that showed 70% of Americans either hated their job or was "disengaged" from their work. This sounds like a big problem, doesn't it? Most people take a job out of necessity rather than being passionate about that line of work. When Steve Jobs discovered that he was passionate about design and technology, he stayed focused on that industry.
Jobs once said "Your work is going to fill a large part of your life, and the only way to be truly satisfied is to do what you believe is great work. And the only way to do great work is to love what you do. If you haven't found it yet, keep looking. Don't settle."
Sometimes it takes time to decide what you are passionate about. The sooner you discover what your passions are, the faster you will find job fulfillment. If you want to feel fulfilled in your current job, take on a project that you are passionate about on top of your daily duties. Have a job that you absolutely despise? I'm sure that has happened to all of us, but do not settle and keep your ear to close to the ground for other potential opportunities.
Distinguish Yourself
"We're gambling on our vision, and we would rather do that than make 'me too' products. Let some other companies do that. For us, it's always the next dream," said Jobs in an interview when the Macintosh was released in January 1984.
Distinguishing yourself is one of the most important aspects of your career. If you simply become lazy and apathetic about your job, then the odds are that you will be laid off. You can prevent this from happening by dreaming bigger and work smarter. Trying something that is not part of the status quo can be a gamble, but it is better to reap the rewards rather than sticking to the norm.
Before Apple built a music player, there were already MP3 players on the market. There were also many other types of smartphones on the market before the iPhone was built. Clearly Apple was able to find ways to distinguish themselves, even though it was a big risk. An Apple senior executive reported recently that the company spent over $150 million on the original iPhone and they put their best engineers on the project. If you want to take a gamble on a vision that you know can be big, you should not hold back on some of your resources.
Acknowledge People That Helped You Succeed
As you start to succeed in your career, I believe you should acknowledge the people that have helped you get there. Building a career is difficult and you will constantly need to have people on your side.
When Steve Jobs announced his medical leave in 2011, his daughter Lisa was skeptical about visiting him since her relationship with her father was built on resentment. Steve Jobs told his daughter many times that he wished he had been a better dad when she was younger. Lisa knew her dad's condition was not good so she made sure to visit and make reconciliations. "I'm very glad she came. It helped settle a lot of things in me," said Jobs in his biography written by Walter Isaacson.
Steve Jobs was also visited by Google co-founder Larry Page shortly after that. Page asked Jobs if he could receive tips on how to be a better CEO since he was taking that position from Eric Schmidt at Google. Jobs said that his first reaction was to be dismissive of Page because he believed Google ripped off Apple's products when building Android.
"But then I thought about it and realized that everybody helped me when I was young, from Bill Hewlett to the guy down the block who worked for HP. So I called him back and said sure," said Jobs in the biography. Jobs talked to Page about focus, choosing the right people, how to know who to trust and how to build a solid team. Jobs also suggested to Page that Google focuses on five of their best products and cancel the rest because they are dragging them down. "The Valley has been very supportive of me. I should do my best to repay."
As you start to succeed in your career, it is important to remember who some of your biggest cheerleaders were. If someone recently hired you for a job that you wanted, make sure to thank the people that hired you. If someone helped you finish a project that you were frustrated with, then give them positive feedback to their manager or take them out for a nice lunch.