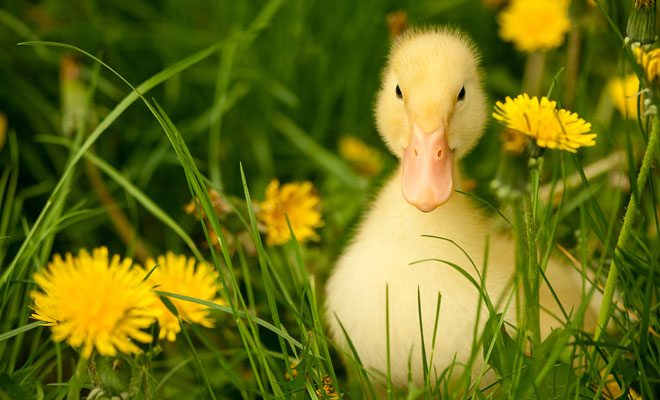 Fluffy Duck Fever
|
Walt Disney pioneered it. Mattel mastered it with Barbie. And Nike decided to "just do it!" An iconic brand name is magnetic in its universal appeal across genders, generations, and nations. It will melt the hardest of hearts, cause the most cynical to crack a smile, and will raise an eyebrow or two for its sheer spunk in personality and cheek in attitude.
And this is exactly what Australia 's, Sydney born Fluffy Duck® is doing. Recognised to be causing a world wide nail buffing revolution, (yes, nail buffing revolution!) he is giving salon finished, shining nails, to the hands of everyday people, and in just ten seconds .
Reportedly Renee Zellweger is doing it, busy mums and executives are doing it; even brute blokes are buffing!
Innovator and entrepreneur, Catalina Lechner shares some of the creation and birthing tales of Australia 's newest brand and cheekiest icon, the Fluffy Duck.
(Surrounded by hundreds of boxes of newly arrived stock with winking ducks on them, nail files of all shapes, colours and scents, cuddly soft toy ducks any child (or adult) would fight for, while getting her nails buffed, Michelle got the guff (or should that be buff) on the great Australian story behind the surprisingly infectious brand of the Fluffy Duck.
As just a twinkle in his mother's eye Fluffy was first conceived across a kitchen table in Sydney in 2003 while Catalina was labouring late at night over the naming of her first line of nail files and nail buffers for her salon nail brand MONCINA®. "It is all in the details… one cannot rush such a process. Each product line must have a theme and the naming must be immediately captivating…" says the very specific and passionate Creator.
Following on from her first nail buffer "Black Velvet™", named after the bubbly cocktail of champagne and Guinness™ of the same name, Catalina was searching through her favourite cocktail book to find a name in the same theme for her personal innovation; a revolutionary nail buffer, that would change the way women, and now also men, achieve shining nails. And there in that book she was reminded of the first cocktail she and her husband ever shared together, the Fluffy Duck. And that is how the now famous Fluffy got his iconic name.
Like any great invention, Fluffy was certainly not born overnight and not without immense trials, obstacles and challenges of any truly great innovation.
After two years of research, design and development, Catalina first launched "the Duck" into the salon market place for use by professional nail technicians. This seemed a natural move – that's where she sold all her other products and here was a way to dramatically speed up part of the nail service. To her surprise Catalina found that, rather than seeing him as a friend, salon professionals found Fluffy a threat to their core business. Suddenly women were able to have natural looking nails, with a salon-quality shine, at home, on the bus, at their desk; wherever and within just minutes for a whole set of nails! Women were able to do it for themselves. Catalina reflects that in retrospect it is not surprising Fluffy's reception in salons was somewhat less than enthusiastic.
It became obvious that Fluffy was destined for much broader appeal. But how to do it? Going retail was something completely new. Catalina had many years experience as a corporate executive and more recently as a wholesale supplier to nail and salon professionals. But selling retail was something she knew absolutely nothing about. The first challenge was packaging. In the salon environment plain packaging is perfectly acceptable. For retail, it makes all the difference. So Catalina started to put in many hours working with a collaborator, backwards and forwards, until she came up with a pouch for the Fluffy and a point of sale stand that satisfied her very high standards. It was a slow and long labour. She also did some product design enhancements. Fluffy was now ready for shining in retail stores.
As you can imagine, it was with much anticipation that Fluffy started knocking on retail doors. Anyone who has tried this will know that getting to see the right person in retail is one of the hardest tasks you can take on. But with sheer persistence Catalina finally got to demonstrate to both major departments stores Myer and David Jones. Here she had her first setback – these stores were only interested in products that came as part of a larger product range. In today's business environment, department stores no longer were prepared to take on single stand-alone products.
The same day Catalina had another piece of bad news – the two people who had been her key collaborators in marketing and promotion told her that they both had to resign – one for serious personal health issues and the other for family reasons. It was an emotional day for all concerned, leaving Catalina sitting wide eyed and alone in the MONCINA® office clutching the soft toy mascot. "It was one harrowing day of many at the time," sighs Catalina in memory.
After extensive financial and emotional investment, without any commercial encouragement or reward and at a time almost everybody else would have given up, Catalina kept going. When asked what fuelled such determination, she quips, "Sheer madness!" After a weary smile, and then with sparkling eyes she adds "I just knew and truly believed in the design and the product and the iconic nature that Fluffy had already become where he was known, and I was just not going to give up".
In any great tale, there has to be the big break. This finally came when Catalina, either through luck or serendipity, made it through the door on her very first call to Australia 's largest wholesale supplier to pharmacies. "That hardly ever happens" she was later told by one of the secretaries, who personally fields hundreds of calls each week. "It was all about timing" Catalina remembers. The wholesaler had been on the look out for a product that had the potential to become an iconic brand. Once they saw Fluffy they were completely captivated. And this is how Fluffy made it in-store.
Once in store Fluffy Duck fever began a buffing revolution. The pioneering product has proven to be exceptional on shining natural nails, and its originality comes from the results that it can also achieve on both polished and acrylic nails.
When asked what tips she could give to would be creators, inventors and product developers, Catalina suggests:
Only work on that which you love. If you don't love it, where will you find the commitment to see it through?
Look further down the track and see if you really can support your dream. Can you support the investment of time, finance and personal emotion?
Realise that to be a creator of any kind you will have to give fully of yourself to your creation for a time. Decide if you are willing to make the sacrifices that you will need to get it initially off the ground?
Get prepared to learn and make a lot of mistakes. Mistakes that will cost lots in time, emotional energy and money. One of her favourite quotes from Roger Ascham illustrates it best, "It is costly wisdom that is bought by experience." ".
Look out for the new products soon to be launched in the Fluffy Duck range, including; the Fluffy Duck Nail File™, Fluffy French™ and Fluffy Duck Cuticle Oil™,
To get your FREE Fluffy Duck Buffer gift (a special offer only for subscribers to Actualise) phone Fluffy on 1300 656 708 (valid only one per person up to 31 st December 2005 or while stocks last).