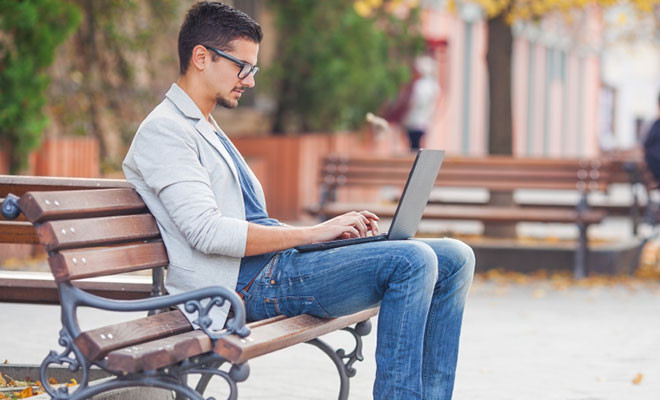 Voices From the Edge – Rob Gerrish
|
Working on your own, as a solo operator? Perhaps as a coach, consultant, graphic designer, writer, developer, strategist? Or you dream of going out on your own? In this lively Voices from the Edge Interview by Michelle Duval with Rob Gerrish you will:
discover what the heck a soloist is
gain tips for identifying your business niche
learn the reach of your personal opinion
get you and your business recognised
blow out a couple of urban myths of small business
hear how to get a major publisher knocking on Your door to publish your first book!
Audio – 51 minutes in duration
» To order your copy of the book click here
Rob Gerrish

Robert Gerrish is a coach, author & professional speaker whose particular niche is the independent professional and small business owner.
In 2000, he started Flying Solo Australia's online community for solo business owners. The website has over 30,000 visitors a month and their email newsletter goes to some 13,500 business owners every Tuesday.
Robert has been a business commentator on ABC Four Corners, Channel 9's A Current Affair, Sky Business, 2UE and ABC Radio and writes a regular column for News Ltd.
In mid-2005 he released his first book Flying Solo: How to go it alone in business, co-authored with Sam leader and published by Allen & Unwin. The book is an Australian business bestseller.