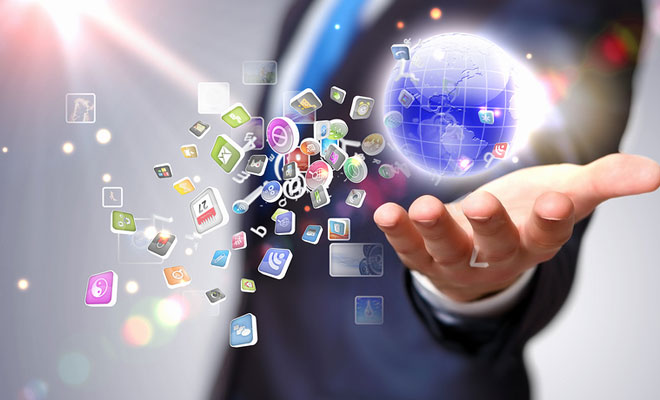 The Tangible – Intangible Connection
|
As we all know, some things are tangible, some things are not. Some things we can pick up, touch, handle, smell and perhaps even taste. We can see them, view them, turn them over and around in our hands. Some things make sounds, with others we can tap on them and hear the sounds that the tapping makes. These are really real things. A handful of dollar bills (or Pounds, Euros, Deutchmarks, etc.), a new car, a favourite meal at a favourite restaurant, an office, kids, clothes, a watch, glasses, etc.
Then there are those things that seem and feel real but which are not tangible. Your can't see or hear them, you can't handle, touch, taste or smell them. Respect and disrespect. Honour, rudeness, a friendly reception, high quality service, great team spirit, attentive listening, someone being totally present to you, a new insight, a feeling of appreciation, a peak experience – these are the intangibles.
We say that the tangible things are more real because they are accessible empirically by our senses. We can measure them by weight, size, volume, number, etc. And because there's quantity to them and because we can quantify them, we easily, quickly, naturally, and unquestionably view them as real. They are solid. They are there for repeated testing's. They are there for unbiased people to measure. This is the world that the physical sciences has claimed dominion over in its explorations and measurements.
But what a different world we enter when we begin to try to quantify intangible things like love, appreciation, customer service, charisma, leadership, meaning, beauty, justice, contribution, and all of the other things that seem to make life really worth living. Even trying to quantify something that you would think would be as obviously real as mind or intelligence has been a tremendously difficult task. After all, where is mind? What does it look like? Is it in the brain? If it is only there, then what explains muscle memory? Or the sense of information/ data processing at the end of a blind man's cane or how you feel where a car is by the sense that your awareness extends to the tyres? What's this all about? Is it real at all or just epiphenomenal awarenesses that are somehow side-effects of something else?
From Tangible to Intangible
The questions I want to address here are these:
– How can we conceptualise and explore the relationship between that which is tangible to our senses and to the intangible things only present to our mental awareness?
– Is there a relationship between the tangible and the intangible?
– If so, how can we effectively think about that relationship?
The answer begins by conceptualising that the tangible—intangible range is existing on a continuum. So imagine a continuum. On one side we will put the solid, empirical, concrete to conceptual and it will stretch to the other side where we put things that are abstract and conceptual. On the left side of this line are the tangible things—rocks, mountains, roads, etc. These seem solid because they don't seem to move. (Actually they do, but at a level below our ability to detect.) Then there are things that are less tangible because they do not stand still at all as when we blink an eye. When a baseball player swings the bat, when eyes become moist when we hear a moving story. We can see these things, feel them, yet they seem less solid and concrete. As we move to the far right side of the continuum we locate things that are completely intangible. These are things that we cannot see, hear, feel, or sense with any empirical device— empathy, creativity, wonder, awe, joy, etc.
Tangible

Intangible

Rocks and Mountains
Roads and Buildings
Swinging a tennis racket
Tense body
State of joy
Love
Spirit
Blink of an eye
Creativity
Imagination
Putting these items on a continuum enables us to discern degrees of tangibility to intangibility, from the outside world of senses and energy manifestations, to the inner world of consciousness. If we now turn this continuum ninety degrees, we can create a vertical continuum, or a scale that moves from the bottom to the top. Doing this enables us to now discern levels from the concrete and sensory-based to the highest levels of abstraction. With this format we can now imagine moving up the scale so that as we do, we transcend one level and include it in the base or foundation. This means that with each step we take up, we embed it within the next level or layer.
Tangible – Intangible Scale
Intangible

10

Self-Actualization
Self-Respect, worth, regard
Acknowledgement to be seenLove and AffectionSafety and Security
Tangible
Food, water, vitamins, air, etc.
Survival

0
As the next step in this exploration, we will relate this vertical tangible – intangible scale to Maslow's classic Hierarchy of Innate Human Needs. The Needs Hierarchy will then give us a model for thinking about the relationship between tangible to intangible. Maslow designed this hierarchy from an extensive exploration of the needs, drives, impulses, instincts, motivations, urges, etc. that various psychologists and philosophers had proposed. It is a hierarchy of prepotency. This means that we begin at the lowest and most concrete "need" as the one most dominating and powerful, and as we satisfy it, it vanishes as another new and higher need emerges. Each need is prepotent to the next emerging one.
In building this model, Maslow refused to buy into the conceptual either-or frame which predominated at the time, "Is man driven primarily by the drive for sex or power?" "Is love the most basic force compelling people or the need to survive?" He stepped out of that whole way of thinking and looked for how each and every need was true, when it was true, where, for whom, in what way, what were the conditions and contributing factors, etc.?
The Levels within the Hierarchy of Needs
The Hierarchy of Needs begins at the tangible levels of survival needs— the need for food, air, water, shelter, vitamins, trace chemicals, reproduction. These needs can be quantified and measured. They can be calculated in terms of body weight, time, amount, etc. We can measure those using thermometers, by taking blood pressure, doing a blood analysis, etc.
At the second level of needs, however, we move to a set of needs less tangible—the safety and security needs. These needs govern our sense of safety and security. How do we operationalise those terms? Actually, we can measure a person's sense of relaxation versus the stress responses of the general arousal syndrome by examining the amount of adrenalin in the body, the amount of activation of the thyroid, thalamus, etc.
Next, we come to the third level of needs—the love and affection needs. And while these are even less tangible, there are some ingenious ways to measure them. Harlow's studies of the terry-cloth versus the wire mother monkey showed the role that touch and "warmth" played in the mental-emotional health of chimpanzees. Further studies of nurseries have indicated the crucial role of touch and stroking on infants. That "failure to thrive" and even death can result from the lack of touch and "bonding" of the infants. This enables us to recognise that "love," touch, connection, bonding, human "warmth," etc. are needs and are necessities that we can demonstrate.
Tangible – Intangible Scale
Intangible

10

Abstraction
Imagination
Consciousness, MindMeasured, weighed, etc.
Precise
Explicit
Concrete
Empirical
Tangible
Sensory-Based
Tangible

0
At the fourth level Maslow put the self-regard and respect needs. This speaks of the necessity to be recognised, acknowledged and validated. It is sensed and felt as the sense of dignity, worth, and value. To describe such we use such terms of self-esteem, self-value, self-acknowledgment, etc. The converse of this is more easily recognised. When we treat someone (or a sub-group of people) as "not a person," as "invisible" and so disenfranchise that person, we act as if his or her views, opinions, welfare, and person is irrelevant. This experience generates a sense of the violation of the need to be seen, acknowledged and validated. Accordingly, some of the worst punishments for us is isolation, solitary confinement, and excommunication from a community. So while we can observe the results of showing disrespect, the sense of self-regard is almost entirely intangible.
Finally, we arrive at the highest of all needs—the self-actualization needs. This is the need to find and be oneself, to keep growing and developing as a human being, to become everyone one can become. It is the need to make real (actualize) what we sense within are possibilities and potentials. It is the need to make real the capabilities that lurk within for music, beauty, art, order, justice, excellence, perfection, honour, knowledge, etc. This is the drive for fully expressing oneself and for creating one's sense of self and reality. And again, while we can recognise the pathologies that arise when people live in ugliness or suffer meaninglessness, these needs are entirely intangible. They are needs of one's spirit, not of one's body.
A New Simplification of the Hierarchy
I began this article by noting that Maslow formulated the hierarchy with five levels of needs. These can be easily remembered by five words that each begin with an s: survival, safety, social, self, and self-actualization. In a new book, Chip Conley (2007) uses the Hierarchy as a business model. To do that he has reduced these to three: survival, success, and transformation. Or, to keep with words that begin with s, I have substituted significance for transformation. This gives you: Survival, Success, and Significance.
| | | |
| --- | --- | --- |
| Significance | Self-actualization needs | The Peak |
| Success | Social and Self needs | Middle |
| Survival | Survival and Safety needs | Base needs |
How are the tangible base needs and the intangible peak needs connected? They are connected as a system by prepotency. Prepotency is the principle that connects them. As the base needs are met, new needs emerge and arise in our awareness. The base needs do not "go away," but we transcend them. Once fulfilled, or at least gratified to a certain degree, the gratified needs become the foundation for the next level of needs. In this, with each level, we transcend the previous needs and include them within our base needs.
This suggests that we take care of the base needs to create a solid foundation for the next level in our development. If we do not take care of the base, further development is weakened. If we over-focus on the base, we limit the emergence of the higher needs. The optimal response is a synergistic one—we gratify the need accurately and appropriately so that the next level higher need emerges.
From the Hierarchy of Needs perspective, our most dominant problems arise when we as individuals, or a company, over-focus and over-value the base of the pyramid. Then we get stuck at the bottom and life becomes all about the concrete values of survival and/or safety. Then generally fear is the driver. Fear breeds the over-focus on surviving and staying safe.
Three Pyramids of Needs within a Business Model
| | Employee | Customer | Investor |
| --- | --- | --- | --- |
| 3. Significance: Peak | Meaning | Unrecognised needs –Evangelism | Legacy – Pride of Ownership |
| 2. Success: Middle | Recognition | Desires met – Commitment | Relationship – Confidence |
| 1. Survival: Base | Money | Expectations – Satisfaction | Transaction — ROI trust |
Conley says that the value of these three pyramids is that they give us a way to move from the tangible elements at the bottom to the intangible elements at the top. In terms of our basic development as human beings, Maslow noted that we move from food, water, and sleep up through safety, love and affection, self-regard to actualizing our best selves. We move from the tangible to the intangible, from satisfying the needs of the bodies to those of our emotions, mind, and spirit.
For a business, the entrepreneur and/or leaders and managers have to address the three pyramids of the employees, customers, and investors. Conley suggests that we can never become a peak employee, customer, or investor and actualize our best in each of these roles if we only focus on the base. Yes, we have to take care of the base and we also have to move on to the higher needs as we aim for the peak. It is when a company or corporation addresses the self-actualizing needs of their employees, customers, and investors that the company will become a peak performer in their industry. Conley writes about the view from the top needs of transformation or significance.
"This transformative perspective is just as relevant to a company as to an individual."
Using the Hierarchy of Prepotent Needs as a Business Model
How does the Hierarchy translate to a business model and what does it highlight or bring to our attention when we use it as a business model? I have used the following three sections on "Seeking the Peak" as an employee, customer, and investor to answer these questions.
A healthy and growing human being is always learning, developing, and becoming more. School is never out; growth never comes to an end. There is always a sense of more. We want to create the best version of ourselves and experience the fullness of being fully alive. At this level we experience a different kind of motivation— expressive motivation, growth motivation, non-instrumental motivation, being motivation. Here we are not seeking to do anything as much as simply express our growth and being-ness. And the more we do so, the more we gratify the need and the more the need grows. The more meaning we discover and create, the more meaning we want. The more love we give, the more we have to give. And so it is with beauty, order, exploration, contribution, etc.
Seeking the Peak as an Employee
Once a company takes care of their employees with a compensation package that fulfills the basic financial needs, more money will not create the sense of success or significance that employees hunger for. More money can, in fact, even undermine such. Now comes what Maslow called meta-pay. And for Conley, this means recognition at the middle level and significance at the peak.
Moving from the tangible to some things that are a little bit less tangible, and this is what makes it difficult to this level, employees want recognition. They want a pat on the back, they want words of appreciation from the boss, supervisor, manager, or CEO. They want to be seen for who they are and what they are offering. They want to be a part of the team, valued, and acknowledged. At this middle level of needs, small things count a lot. Little extra perks carry tremendous meaning and value and comprise meta-pay.
Conversely, not meeting this need creates a deep dissatisfaction, frustration, and even anger. Employees well paid, with great compensation plans, and plenty of tangible benefits can become severely upset, disturbed, and unhappy over the tiniest symbols of disrespect, being slighted, and being unappreciated. These are the needs that Dr. Ken Blanchard addressed in his one minute manager series on one minute praisings and what William James addressed in his famous statement, "The deepest hunger in humans is the desire to be appreciated."
Once we have this need basically satisfied so that we feel recognised and acknowledged, another need emerges, one that takes us to the peak—to self-actualization. Now we need meaning. We need inspiration. In the book, Good to Great, Jim Collins wrote: "In the end, it is impossible to have a great life unless it is a meaningful life. And it is very difficult to have a meaningful life without meaningful work."
"Is my work meaningful? Is it making a difference? Am I contributing and experiencing the significance that I have to offer?" These are the inner questions that an employee who has moved to the peak is asking him or herself. Money, compensation, success . . . these are important, but once they are satisfied and once they become the foundation of our personality, we want more. We want meaningfulness. We want the infusion of the energy of inspiration. We have performance— skill, capability, competency. But what does it all mean in the long-run?
What we now need is a sense of mission, a calling, a vocation, a vision. Without such we cannot work at the level of our full potential and yet with such, we blossom. Without such, we will walk away from "great jobs," successful jobs with great compensation packages. People at that stage can even fall into depressions feeling that it is all futile, worthless or empty.
At the level where the self-actualization needs arise and speak to us, our hunger is for meaning. And when we create it or discover it, we stop working. Now our work becomes our play. It becomes fun, exciting, an inspiration, and a privilege. Now we have the feeling, "I can't believe I get paid to do what I love!" The synergy of great meanings and skilled competency merge to create a whole new dynamic in human personality that is neither "work" nor "play" but a strange and wonderful combination of the two.
Quoting Jim Collins, Conley says that "great companies have great causes" (p. 87). There is a sense of destiny, a sense of being involved in something much bigger than just ourselves. We are part of something that is making a difference on the planet and that will leave an important legacy. This is the next level of synergy when we not only find meaning in our work, but meaning at our work.
Meaning in your work speaks about the meaningfulness of the work itself, that you love what you do and that doing it is inspirational. Doing it evokes peak experiences for you. It brings out your best. You get lost in the engagement with it. Yet even more important is meaning at work. When you believe in the work that your company is engaged in, then your whole hierarchy of needs is satisfied. Your base needs are met, you have a secure job; your middle needs are met as you are recognised for being successful at what you do. And you also believe in your company's mission.
When you have both meaning in your work and at your work, you are an employee that can't wait to get to work and bring with you an inspiration that makes your "work" a mission that's full of fun and excitement. In all of this, we have moved up the levels of the tangible to the intangible.
Seeking the Peak as a Customer
What do customers want? Using the pyramid of needs, the tangible needs involve the product or service expectations of the customer. What is sold to the customer which he or she believes the product or service will do and what has the customer bought? Meet such expectations and the customer is satisfied. That's the tangible base level for a customer.
At the middle level is the psychology of the customer's desires and preferences. Above and beyond the base expectations of what the product, service, information, or experience will do in the life of the customer are the higher level desires. Meet these higher desires and the customer will love you, be committed to you, and exude a loyalty that will make him or her hard to be recruited away from you. Statistically, few customers are loyal customers, only 1 in 5 at best. In many businesses and industries, it is much lower.
Most of the time, customers are fickle, easily seduced by other products and services, and quickly recruited by promises that seem to hook into their desires for what the product or service can do. Something new, something different, something with more bells and whistles, something more modern, flashy, unique, or whatever other criteria that fits—and the customer is off and running.'
Is this the nature of customers or is something else going on here? Shall we dismiss customers as flighty and uncommitted? As disloyal by nature? Or shall we look to the inner psychology of the customer's desires, hopes, preferences, imaginations, etc.?
From the Hierarchy of Needs, base level satisfaction is just the foundation. If we want to differentiate ourselves in the marketplace, we supply the base needs and then focus on the middle and peak levels. This explains why we have to "get inside the head of the customer." Or, perhaps more accurately, get inside the customer's heart to find out what they want to represent success for them, not mere survival. This also explains why when a market matures so that there's little difference between one company's products and services and another, the differentiation goes to the quality of the service and the kind of relationships we create with the customer.
After all, if you can get the same product or service from a dozen merchants, what will determine your choice? If it makes little difference in what you purchase, then your experience in purchasing becomes the criteria. How you are treated and related to becomes the premium difference. This is how we can create truly loyal customers who will stick with us.
In terms of our business intelligence, planning, and focus this brings us back to the focusing question of Peter Drucker, "What business are you in?" What are you really selling and delivering? It may seem to be food, office supplies, insurance, consulting, or whatever, but above the survival level need that you're providing, what desires, preferences, and longings are you providing?
The highest level is to transform a loyal customer into a self-actualizing customer. A self-actualizing customer? What's that? How does that work? What does it mean, as a customer, to experience self-actualization in a purchase?
When our needs are met as a customer at the base level and we feel satisfied, and similarly when we move to the middle level and we feel success in having our higher desires met so that we become a loyal customer, what's next? What's next occurs when our unrecognised needs are met. When this happens, we are surprised, delighted, and amazed. It's a "Wow!" It is an "Aha!" It is a making real (actualizing) what we had not even recognised as a possibility. This is self-actualization at the level of being a customer.
David Lewis in The Soul of the New Consumer writes this about customers and self-actualization:
"The new consumer frequently sees the acquisition of authentic products and services as a means of achieving self-actualization, the peak of Maslow's Hierarchy of Needs, signaling the attainment of true potential."
How does this work? Have you, as a customer, ever seen a purchase in terms of achieving self-actualization? Ah, this again brings us back to the psychology of purchases and to our own psychological reasoning, experiencing, and emoting over a purchase. It brings us back to why we buy what we buy and what are our psychological reasons for such in the back of our mind. What will this purchase mean to you and about you? Will it be for status, the good life, an expression of your real self, a contribution, the expansion of self, or what? What meanings do you give to it?
Even something as basic and simple as food— something that satisfies the level of nourishment at the survival level can be so much more. It all depends on the meanings that we give it. So what does "food" mean to you? What could it mean?
| | | |
| --- | --- | --- |
| | 10 | |
| Self-Actualization | | The good life |
| | | Made it financially |
| | | |
| Self-Worth, Respect | | Being "a good boy" |
| | | Reward for task completed |
| | | Success: Banquet of Reward |
| Love and Affection | | Mother's love, father's validation |
| | | Sociality, friends, wine, good life |
| | | |
| Safety and security | | Plenty to eat, abundance |
| | | |
| | | Nourishment, Energy |
| Survival | | Fuel for Metabolism |
| | 0 | |
Isn't it amazing? Even with something as simple as food, we can take it and give it so much meaning that food or eating can come to stand for and represent any level of need from fuel to self-actualization. Incredible! We have the ability to semantically load tangible things with so much meaning that they can become the meaning of lives. And we can do so to such an extent that we then experience the tangible thing as if it was one of the rich intangible wonders of the world.
Ultimately, life and business and everything else is all about the meanings. What meanings do you give to food, to eating, to a new car, to your clothes, or for that matter, to any purchase that you make? Your meanings position if it is to you survival, success, or significance. And so your meanings position it as to the emotions it evokes in you— whether expectation, desire, or unrecognised desires.
Seeking the Peak as an Investor
What do investors want? What do you want when you are investing your money into a business? What states do you want to experience as an investor?
The first state is that of trust— trust that your investment decisions are sound, reliable, and that the investments will work out in terms of return on investment. Such trust means that you are not being tricked, fooled, or cheated. We do not want to be suckered into something that takes advantage of us. For this need of a trustful relationship we look to see if the others are really looking after our interests or are they full of themselves and their interests. Yet with trust, we are only at the survival level that takes care of business.
To move to the success level, we need more. After trust, the next level of progress is the state of feeling confidence in the people with whom we are investing. In fact, feeling included with them and wanting to be associated with them takes us to the next level. Here "money follows, but does not lead." That is, here we would be more willing to invest where there might be less ROI if we are associating with the kind of people that we want to be around.
Regarding this, Warren Buffett writes, "We would rather achieve a return of X while associating with people whom we strongly like and admire than 100% of X by exchanging those relationships for uninteresting or unpleasant ones." What are investors who have more money than they need really looking for? They are looking for access, a little VIP treatment, or something to spice up their life.
The peak for an investor is to invest in something that contributes, that leaves a legacy, that creates a sense of pride of being an owner or investor in something. The shift from the success level to the significance level is the shift from getting to giving and specifically to giving back. At this level we become a self-actualizing investor investing for a higher level mapping which endows our life and investment with rich meanings. And again, this has allowed us to move from the tangible even in investing the intangible— to the world of our spirit.
Conclusion
Are you seeking the peak as an employee, customer orinvestor? What about as an entrepreneur, leader, or senior manager? Are you seeking the peak as a learner, as someone moving to live more and more of life in a self-actualizing way? If so, create a pyramid of your needs for those roles. Do that and we'll see you at the top!
End Notes:
1. Maslow, Abraham. (1954/ 1970). Motivation and Personality.
2. Hall, L. Michael. (2007). Unleashed: A Guide to Your Ultimate Self-Actualization.
3. Conley, Chip. (2007). Peak: How Great Companies Get their Mojo from Maslow. San Francisco: Jossey-Bass, A Wiley Imprint.