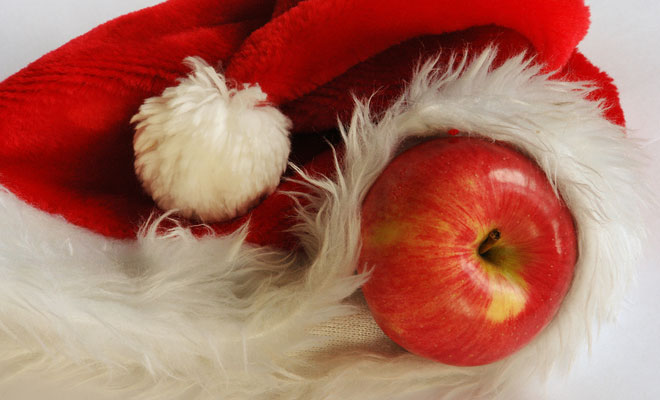 Holiday Self-Care
|
Well, it's the time of year when I usually share a few holiday self-care reminders to support you in taking good care of yourself over the next few weeks so you enter the New Year feeling good about yourself.  Because the holidays are a time when many of us attend parties and family gatherings, it's also the time of year when we tend to overindulge with the intention of making up for it in January. Then, New Year's Day rolls around and we start beating ourselves up for letting our health go – a horrible way to celebrate a new beginning.
Here are a few things to remember this holiday season:
1.  Get connected instead of fat.  When attending social gatherings, spend more time using your mouth for meaningful discussions than unconscious eating – something we tend to do when we feel bored, empty, or frustrated. For example, rather than stand around the food table munching like crazy as you listen to a co-worker talk about her latest crisis, find one person you really like, sit down and have a heartfelt conversation.  To generate this meaningful exchange, you might ask:
What's your favorite holiday memory?
Have you seen any movies or read any books that were particularly meaningful or thought provoking this year?
Have any big plans for 2010?
I'm always pleasantly surprised by how open and receptive people are to having intimate, deeper conversations in a quiet corner.  Try it with at least one person and I'm sure you'll be surprised, too.
2.  Move now not later.  Why not begin an exercise program during the holidays? (Now there's an unusual concept).  Bundle up and go for a walk after a meal, join the gym now before the New Year rush, or take a fun fitness class.  How about doing something new like snow shoeing or learning to surf?  You might even gather the family together for a stroll around the neighborhood to look at holiday lights.  Remember, your body needs fresh air and sunshine just as much as food and water.
3.  Get the good stuff first. When attending parties, start your meals with some kind of salad or vegetable dish along with a small amount of protein so you have less room for the empty calories found in tempting cookies, cakes, candy or bread.  When you fill up on the good stuff, you're bound to leave a party feeling clear-headed and strong.
4.  Drink plenty of water. If the weather is cold and dry where you are, you'll need to be more conscious of staying hydrated.  Remember, when you feel thirsty, it's an indication that you're already dehydrated. Bring a bottle of water with you wherever you go, and remember that alcohol, soft drinks, coffee, and tea are not hydrating liquids – they actually deplete your body of water.
5.  Just say no.  Be willing to avoid parties or gatherings that leave you feeling empty inside. Choosing to disappoint someone else may be just what you need to do to make sure you don't disappoint yourself. Gently let family and friends know that you feel the need to sit this one out.  Don't defend, overexplain, or debate your decision. Simply be gracious and firm. Your soul-care is always a valid excuse.
Most importantly this season, reach out to someone who could use your love. Look for those who've experienced some kind of loss, are healing from an illness, or just tend to be (or feel) alone during the holidays. If they say they need to avoid the holidays altogether, please support their decision.  I know what it's like to feel even worse because of "holiday expectations."  Allow others to be where they are by offering your unconditional love. After all, there's nothing like putting the focus on someone else's heart to keep us away from the self-indulgent actions that set us up for trouble later on.
Relax and have fun over the next couple of weeks by practicing smart holiday self care.  It's the perfect way to make your memories count!
Take Action Challenge
Make one change this holiday season so you'll feel better about yourself in 2010.  Eat before going to a party so you don't overdo it or limit your alcohol consumption to one drink.  Cancel a party that you'd rather avoid and invite a couple of close friends to dinner.  Stay awake so you can experience what it means to have a "happy" holiday.
First published at www.cherylrichardson.com