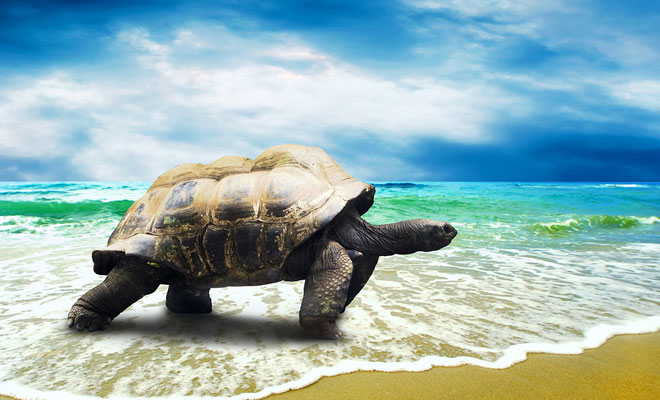 I Know What Your CEO Did Last Summer
|
As an Executive Coach I meet with senior business people on a daily basis, and get an insight into their lives that few others do. Generally these people are loaded with experience, skills, knowledge, leadership capabilities and track records of exceptional accomplishments. The journey toward greatness may have started with a clear sense of needs and direction – to get more and to move up. Now they are at the top, personal needs met, and apparent goals accomplished. It can be a frightening and lonely place.
There are moments that may punctuate the busyness of work, it may be on an annual vacation – it may have been last summer – that call into question the purpose and passion that are meant to drive all of this, and the satisfaction and fulfilment it was all meant to produce. Having reached the top of the ladder there is no clear need, no clear direction, and still so much space. Comfort or busyness both have the potential to lead one to numbness: functioning without meaning, and doing time without living.
The tendency is to ignore all of this and get back to work, rather than leverage it as an opportunity for change. The only problem is, 10 summers from now the same thing happens. A sad memory of a lost opportunity.
Why do these feelings get ignored? It seems that in the midst of a demanding schedule and a job description that knows no end, issues like passion, purpose, satisfaction, fulfilment, and work-life balance, get put on hold or completely ignored. We become increasingly content with tolerating a life that we may not really enjoy. Not knowing what to do with these feelings demands that we resign any ability or need to change, to the future or to chance. We default to operating from our function rather than from our passion, because we have constructed a life that demands us being present, though we often feel disconnected. Unfortunately this is not sustainable in the long term. How many key leaders in organisations are on the verge of blowing-out, or even worse, becoming numb and treading water rather than living purposefully and passionately? Sadly, we can list the reasons why we shouldn't take a more serious look at these core issues, but we have become so used to living miserably that we don't even notice it anymore. Is it possible to have come this far, to have attained this much, to have lived this way for so long, that the possibility of change is too scary to consider? The alternative is, however, even more frightening: a life that is externally successful, but lacks the most important element – self.
There comes a point at which you have outgrown your mentors, and moved beyond the clear direction of a defined career path. At this point another course or workshop is inadequate, as the need is not content or skills based, the need is self-actualisation. Maslow's Hierarchy of Needs suggests this. As self-actualisation is not a deficiency based need, the accumulation of more knowledge or skills does not necessarily add value at this stage. Rather, the facilitation of one's uniqueness and the expression of that is the requirement. This is what moves an individual from being good to great. Up to a certain point we can leverage our skills, education, and experience. These are all valuable and often essential as we climb the ladder; however they are limited in their ability to allow us to self-actualise. There comes a point at which being really good at something will no longer suffice; at least not on a level of experiencing personal satisfaction, fulfilment and purpose. This is the point at which many successful people get into a rut and start doing time. Someone once defined a rut as a coffin with both ends knocked out – an apt description.
Great sportsmen and women have understood this for a long time. Up to a point you can read instructional books and attend training events, but when you get to the top the expertise of a personal coach is essential. This is someone who won't focus on teaching you a one-size-fits-all skill, but will facilitate you finding and expressing the magic that is self-actualisation. This is the stuff of uniqueness, the stuff that cannot be duplicated or copied; the stuff that allows you to be tailor-made and designer-fit for your destiny. Self-actualisation immediately disqualifies anyone else from infringing on your purpose, your territory, and your legacy – things great people dream about in the summer, but seldom do anything about.
It would be unheard of for a great sportsman or woman not to be personally coached, and it is my opinion that all executives should access a coach periodically. More and more companies are recognising the value of making this investment in the key people in their organisations. It is vital from a personal and performance perspective. It could be one of the best kept secrets in the executive arena. Huge investment is made in the development of individuals in the lower rungs of organisations, and at the senior levels when it is most critical and with the people whom are most valuable, we have assumed that by default these individuals will stumble into what cannot be taught or read about, but which ideally should be facilitated by a coach. Self-actualisation, the step at which we differentiate ourselves in a way that allows us to add the most value to an organisation and experience the highest level of personal fulfilment is all too often overlooked. We seem to have learned little from great men and women in this regard, sacrificing being great for simply doing a good job, satisfied with position rather than passion.
Outside of this experience being facilitated by a skilled coach, either no changes are made, or drastic changes are made that are reactive and risky, and don't necessarily result in the desired outcomes. We have all heard stories about executives resigning and relocating to the Karoo to farm with sheep, when they were supposed to be self-actualising! Ideally the process should involve the identification of an individual's core values, and then look at maximising the current environment to include the attainment of those values. If that is not possible, strategising to create that environment and a game plan should follow. Coaching should therefore not only take place on a primary level, but should start at a meta-level. To maximise and strategise without a clear sense of values that drive passion and result in connection and fulfillment would result in an inadequate game plan that may sound like a great idea, but never deliver. Choosing a destiny through the process of elimination is dangerous. Default seldom delivers desired results, design does. It amazes me that we invest so much time, energy and money in areas of our lives that surround the core issues, assuming these will be satisfied in the process.
The two questions I first ask my clients are:
What is your life currently about?
And what do you want your life to be about?
Seldom can the second question even be answered. The reality is that after a real honest look at these questions, inevitably the fact is that for most people to continue living the way they currently are, they will never produce the kind of lives they want. We assume that busyness and even performance will somehow result in satisfaction and fulfilment. We keep using a game-plan that doesn't produce the desired outcomes, and sometimes don't even fully understand what those outcomes are. This does not suggest any inadequacy on the part of the individual; rather these are the characteristics that accompany the climb up the ladder, to the top rung Maslow identified as "self actualisation". I like to think of self-actualisation as the point at which I can actually become myself. Ideally this should be the most exciting and fulfilling time in ones life, but if not understood and leveraged as such, it can be a time of extreme frustration, stagnation, and disillusionment. If left uncharted, there can be a sense here of having already finished living, with time to kill. In reality, the clearly pre-defined boundaries are no longer relevant, and it is finally time to design your own. And design you must, or disconnect and do time you will.
Copyright 2006 Mark Holtshousen as published in CEO Magazine, November 2007